Chiropractic Care
A Foundational Focus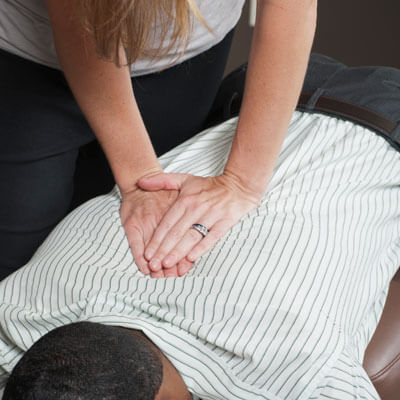 Because of our focus on all ages, including healthy families, children and athletes, we must address the issues affecting them. Through our Wellness-Based Philosophy, we help remove interference from your central nervous system, rid your spine of subluxations, and promote health and healing by teaching you how to fuel your nervous systems with what it needs:
Good nutrition
Exercise
A positive environment your body can thrive in
Many of the issues and neurodevelopmental problems children and adults face today are symptomatic of neural interference (subluxation), and chiropractic can help! Your nervous system controls everything within your body and everything you do by carrying messages between your brain and body. When interference occurs in your nervous system, these signals don't get where they're supposed to go, and the result can be pain, illness and dysfunction.
NEW PATIENTS »

Helping Common Conditions
Some of the most common problems we help with include:
Adjusting Techniques
One Love Chiropractic offers care for sports injuries and athletes, pediatric care, prenatal care, worker's compensation, automobile accidents and personal injury. We use various adjusting techniques, including:
Activator Methods®
Bio-Geometric Integration (BGI)
Thompson Drop Table
Webster
Whether you're a runner, CrossFitter, golfer, or cyclist, you want your body to perform at its peak. Chiropractic care for athletes can help improve function, reduce injury, and promote faster recovery if you do get injured. It's no wonder so many professional sports teams have a dedicated chiropractor. The good news is that you don't need to be a pro athlete to enjoy the many benefits of chiropractic care!
From sitting incorrectly at your desk to lifting heavy objects, the workplace can be a source of many injuries. Chiropractic care can help correct the underlying cause of the pain.
Book an Appointment
Contact us today to get started with care.
CONTACT US »

Chiropractic Care | (828) 505-1584