One Love Chiropractic Reviews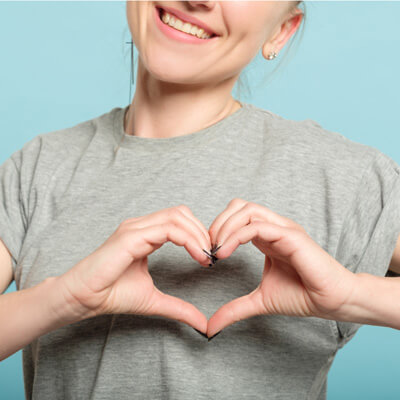 What Our Asheville Patients Say
At One Love Chiropractic we love when patients share with us their feedback and comments after chiropractic care. Please read our patient testimonials below to see what other people have achieved through their tailored treatment plans with us.
Share your stories too! Click here to send us your feedback so that we can help to spread the word about the benefits of natural One Love Chiropractic care.
For more information, or to schedule an appointment contact us today.


One Love is So Amazing!
One Love is AMAZING.!!! When I went in the first time I literally couldn't move my neck…After my 4th visit I feel good enough to hit the links again. (I am refraining from playing for a few more sessions, though lol). They did scans so there isn't any guess work. Also they have guided me in gentle low impact workouts that allow the muscles to support the neck and back bones in there proper positions. The atmosphere is so relaxing. The message tables are Bliss!!! One love is everything and more that could expect or hope for from a holistic practice. They even have organic refreshments in there waiting room!
~Kevin U.
Highly Recommend This Practice
My daughter suggested I come to this practice. I knew I would have a great experience and be well taken care of. I have never seen such caring and considerate and professional staff before. I would highly recommend this facility to all my friends. I love it here.
~Tamie W.
Great Concern for My Well-being
Both Dr. Derek and Dr. Marielis are wonderful. My first visit with Dr. Marielis was very informative and she went over my health and treatment plan extensively. She expressed great concern for my well-being and health and was confident that they could get me back to a better place.
~Savannah D.
Highly Satisfied
I am highly satisfied with the service and treatment I have received. Dr. Nieves listened to all my concerns and provided me with knowledge and insight into my issues. As an expectant mother, the prenatal chiropractic care she provides is so helpful to my aches and pains. I only wish I had come sooner! Thank you!
~Christy S.
Welcoming and Friendly
The team was very welcoming and super friendly! In particularly I appreciate that nobody was pushy. I'm not someone who wants to spend money on monthly chiropractic care, but many other practices were very pushy in trying to get me to make regular visits. The place I called before One Love kept going on about how they can work with your budget, and I explained to them multiple times that I don't want to take on any extra monthly expenses. They kept asking me what I could afford, and my answer stayed the same… I do not want to take on any extra monthly expense. Thank you for not being pushy and for simply allowing me to pay for a service and providing that service with transparent pricing. It was much appreciated!
~Autumn W.
Came Highly Recommended
Dr Kasten came highly recommended from a friend, thankfully so. I've been dealing with back issues in and off for a few months. I feel real confident that I will get relief just after my first visit. So looking forward to continuing my treatment!
~Nancy C.
So Happy to Have Found You!
I'm so happy to have found you! 30 weeks into pregnancy and I was already in so much low back pain that I couldn't walk or stand for long periods. After the first session, I was able to go back to work and feel great. After the second appointment, the pain was completely gone! Thank you!!
~Kara H.
Excited to Continue!
After the first visit I was excited to continue my chiropractic care with Dr. Kasten. After feeling like my primary care doctor appointments and treatments were not working, a friend told me about One Love and I was hooked! I cannot thank them enough.
~Hannah W.
Weight Lifted Off My Shoulders!
I have never had a better adjustment. I wish I would had started going earlier in my pregnancy. Thank you for being so knowledgeable. I also appreciate the way she handles my son. He was so excited to go back see her this last time. That is a weight lifted off a mom's shoulders.
~Amy R.
Working Together!
Dr Derek has a way of showing healing not as a regimen or a list of demands of the body, but as a path that we are walking together, sometimes he helps and sometimes I do it on my own, but it is my job to heal myself. When gaining control of your posture/muscle/stance and the situation of your spine this is some real medicine. That we are letting go into our healed future selves.
~Amadeus H.
My Experience is Fantastic
My experience has been nothing short of fantastic. Dr. Derek and Jenny have been very kind and comforting. I was attempting to come off of quite the roller coaster experience at the end of my pregnancy – you name it, it seemed like I was dealing with it (gestational diabetes, hypertension, breech positioning). I was desperately in need of a positive experience, to say the least. From the moment I stepped into One Love, I felt welcomed, respected, listened to, and my health, well-being, and stress level was put at high priority. It was honestly so refreshing and encouraging.
~Amanda M.
Thrilled
I'm thrilled to be working with Dr. Derek! He has provided, by far, the best evaluation of any chiropractor I've seen. Plus, he's offered a comprehensive treatment plan on a realistic timeline. I feel motivated and excited to take control of my health!
~Greer K.
I Am Impressed
I appreciate your waiving the initial fees. I also appreciate that you had contacted my insurance with info on my coverage when I arrived for the second visit. I am impressed favorably with your practice and office. I'm sure you will do your best to help my body to align itself.
~Eleanor M.
Feels Like Your Best Friend's Home
Working with Dr Derek was the most personable, communicative and comprehensive experience I've had with a chiropractor. His willingness to listen and understand what my goals were gave me the confidence to dive in with both feet! I felt immediate relief after the first visit and and finding continued success with the treatment plan he identified. Jenny and Courtney make everyone feel welcome and keep the office running on time and everyone engaged, children and adults alike. The office feels like your best friend's home! I highly recommend Dr Derek and his practice at One Love Chiropractic.
~Pattie G.
I love One Love Chiropractic!
Dr. Derek and Jenny at the front desk are absolutely wonderful. This is the first time in years I have felt very hopeful for finding relief of my symptoms. I already feel better and healthier than ever even being 26 weeks pregnant. The office is wonderful and the fruit bowl, hot tea station, and lending library are a wonderful touch! I love One Love Chiropractic!
~Catrina L.
Kind, Welcoming, & Happy
You guys are awesome! I've never been in such a delightfully bustling office where everyone is so kind, welcoming, and happy. I felt completely heard by Dr. Derek and everything he explained to me made sense. Not only does the office staff know the patients by name, but Jenny and Courtney handle the flow of patients with confidence and ease. Great work One Love!
~Gretchen G.
Thank You for Your Service
I am very pleased with the professionalism, knowledge, and attentiveness of all involved in this practice. I have absolute confidence in the standard of care that I am receiving. As a health care professional myself, it is very important to me to have trust and confidence in those that care for my well being. Peace of mind is necessary for proper recovery and promotion of health. This is my experience with Love Chiropractic. Thank you for your service and care!
~Les F.
Attentive & Caring
Both Jenny and Derek are very attentive, caring and understanding individuals. The whole philosophy of health through wholeness really comes through in both of their attitudes and practice. Highly Recommend!
~Chris M.
Welcoming and Genuine
I am absolutely honored to be a part of such a wonderful sector of healing. Everything about this place speaks to a part of my being I love acknowledging and feeding. I am grateful I walked through the door and have been able to begin a deep healing and awakening process. I could not ask for a more welcoming and genuine staff.
~Hannah B.
Friendly, Knowledgeable Staff
Friendly, knowledgeable staff that are more then willing to help without seeming phony. The overall atmosphere is very welcoming, & calm feel. I don't often enjoy going to the DR, but I think I can make exceptions here…I look forward to the positive out come of all this. Thank you,
~Brian R.
Appreciate Honesty
I appreciate Jerri Anne's honesty about my best time of day to schedule appointments without having a huge wait time. I also think the Dr. Kasten is approaching my care with concern. I know the practice primarily deals with children and young families, so I appreciate his willingness to help solve my problems.
~Pat S.
Dr. Derek Is Amazing With Kids!
Dr. Derek is amazing with kids! I've never met any other medical professional so compassionate and excited about helping people. He really is the best chiropractor. We highly recommend him!
~Jeanette L.
Invaluable To Me and My Family
I have been a patient of chiropractors my whole life but Dr. Derek greatly shines above the rest. His passion for helping people coupled by his incredible skill as a chiropractor makes him invaluable to me and my family. I experienced immediate improvement after my first session with him and am excited for the health my family will enjoy now that we are all a part of his practice.
~Renee E.
Experiencing Great Benefit From Treatments
I am happy to have been introduced to Dr. Derek and One Love Chiropractic. I enjoy the staff and warm environment in the office. I am experiencing great benefit from Dr. Derek's treatments. Thanks so much!
~Cassy M.

One Love Chiropractic Reviews | (828) 505-1584