Athletes and Sports Injuries Workshop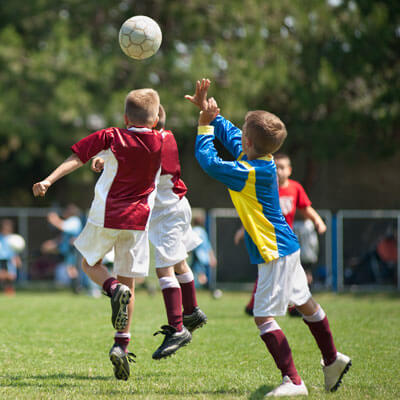 Are you a college athlete, a CrossFitter, a "Weekend Warrier", a runner, a biker, or just someone who loves to exercise? How about your kids? Are they active? Do they play multiple sports at once at a very competitive level?
How do you prevent injury or recurring chronic injuries of the hips, back, ankles and neck (just to name a few)? OR better yet, how do you recover quickly from injury or from a head trauma that can cause long term dibilitating issues?
If you are looking for the ADVANTAGE for you and your family so that you can play, compete and recover at a higher level than your competitiors, then you DO NOT want to miss this very informative workshop about:
The Top 5 Reasons Why Chiropractic Care is a Must for ANY Athlete
Hosted by former college (UW-Milwaukee, UW-Oshkosh), professional (Milwaukee Wave United, FC Indiana) and 1st Team NSCAA Soccer All-American and present Pisgah Crossfitter, Asheville City A League Hooper and Member of ABASA Premier Soccer Team's Catawba White Zombies and SMUSH FC, Dr. Derek Kasten.
Topics Covered
Concussions, Injury Prevention, Increased Recovery from Injury, Improving Performance and MORE…
If you would like us to give a workshop on the bigger picture about Chiropractic, Athletes and Sports Injuries then please call One Love Chiropractic at (828) 505-1584.
CONTACT US »

One Love Chiropractic Sports Injuries Workshop | (828) 505-1584