Pregnancy Chiropractic in Asheville
Healthy Beginnings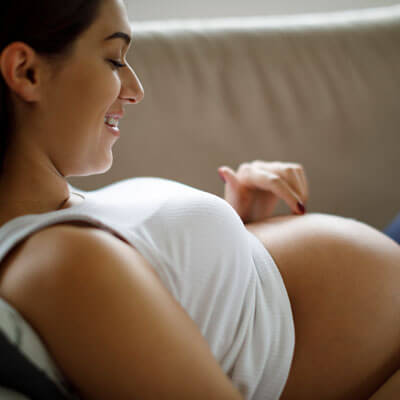 Our Doctors at One Love Chiropractic are experts in family wellness, and we believes there's no better time to begin caring for yourself and your family than right now.
Our Doctors are certified by the ICPA in the Webster Technique for adjusting pregnant women.
Chiropractic care during pregnancy is proven to help prevent:
Breech presentation
Sciatica
Low back pain
Rib pain
Pubic symphysis dysfunction
Round ligament pain
The Benefits of Prenatal Chiropractic
Using the Webster Technique, we can analyze, balance and align the pelvis and sacrum, which is crucial for both moms and babies. You'll be more comfortable when we reduce pressure in the hips, ribs and pubic bone. And better pelvic alignment means we can help you maintain a healthier posture as your weight distribution shifts during pregnancy. Chiropractic care helps many pregnant women move better, sleep better and feel better.
Less torsion on the uterus means your baby will have more room to move and grow. It also allows your baby to move into the optimal head-down position for delivery.
Moms who are adjusted throughout pregnancy say they stay healthier and have more comfortable labors. Many studies show that regular chiropractic care even encourages the body to have shorter labor.
Aside from making this time more comfortable and productive, moms who are adjusted during pregnancy learn a lot about how to care for their children and families, simply by exposing themselves to the chiropractic approach.
Proactive Care for Your Family's Health
If you're considering chiropractic care, you're probably the kind of mom already thinking about how she can proactively protect her family's health for the long haul.
A good place to start is by doing the following:
Reading Dr. Derek's free eBook, Indifference: Why Our Children Are So Sick
Learning about how chiropractic can help kids on our Pediatric Care page
Contacting us today to learn more or to schedule an appointment

Pregnancy Chiropractic Asheville NC | (828) 505-1584