About One Love Chiropractic
The Right Environment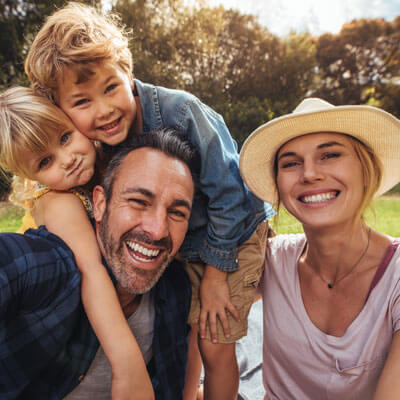 Dr. Derek and his family moved to Asheville because they know – from their many visits over the years to see family here – that the community values and amenities are congruent with their lifestyle. This genuine fit is important to the Kastens, since their philosophy is to be an example through their own choices and living.
We love the outdoors and active lifestyle promoted in Asheville," says Dr. Derek. "The abundance of local vendors, high quality food, and people open to wellness makes it a place where we want to raise our kids."
Dr. Derek
What's In A Name?
One Love Chiropractic, named from the ideas in Cedella Marley's beautiful children's book, exists to promote the bigger picture of how we need to live in order to reach our full potential. One Love Chiropractic is about loving self and caring for self – through getting adjusted, eating clean, exercising and being emotionally healthy – so that you can love others. At One Love Chiropractic we love others without judgment and care for patients as though each one is a family member. Through chiropractic care, education and empowerment to live a healthy lifestyle, our mission is to encourage safe, happy and healthy families and children.
MEET THE TEAM »

Call To Action
Dr. Derek is Asheville's ICPA certified pediatric chiropractor. He's had hundreds of hours of extra training in the issues most critical to the health and wellness of pregnant moms, infants, and children. Couple that with the years of clinical experience he has focusing on kids,  moms and athletes, and you can see he really has no competition in Asheville when it comes to providing chiropractic and alternative health care to families. Perhaps you already agree that taking care of your body, having an open mind, caring for yourself mentally and physically, and eating cleaner are keys to wellness. Or maybe you're just beginning to think about these things. Don't go with the flow any longer. Unfortunately some of the things we've heard from people we trust – our pediatricians, our school systems, the government and FDA – are perhaps well-meaning, but not true.
At One Love Chiropractic we encourage families to:
Get Started Today
A great place to start is by reading Dr. Derek's free eBook, Indifference: Why Our Children Are So Sick, available here. Please contact us with your questions.

About One Love Chiropractic | (828) 505-1584